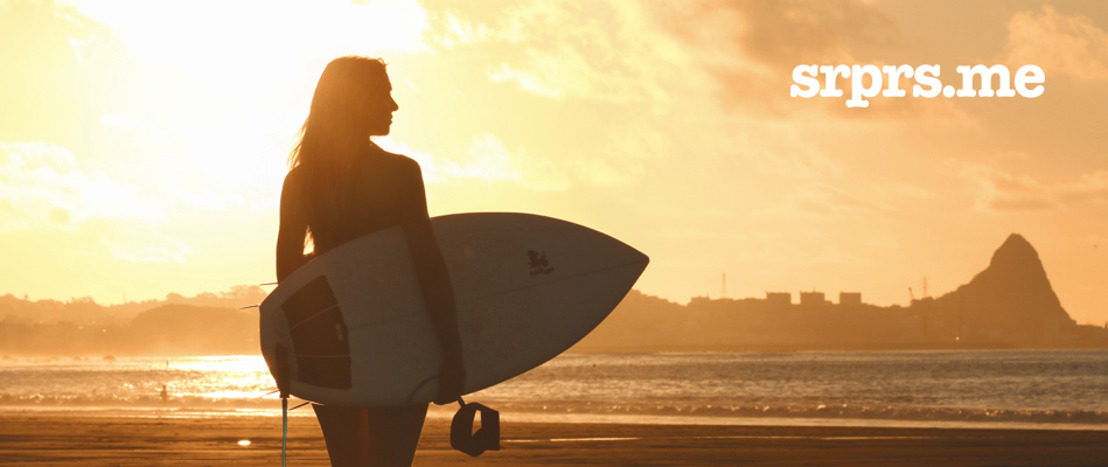 SURF 'n BEACH
Thema van de maand mei
Vrijdag 5 mei 2017 — Laat de summervibes maar komen: spring vanaf het zand zo op je surfboard en catch the waves!
Naast de bestaande formules zoals City Tripping, Broke of Road Tripping, komt srprs.me elke eerste dag van de maand met een uniek avontuur op de proppen. Iedere keer een ander thema met een aftelfactor. Je hebt namelijk van de eerste tot de laatste dag van de maand om te beslissen of je deze 'limited edition' reisformule boekt.
In mei zorgt srprs.me voor een éxtra portie avontuur. Tot het einde van deze maand kan je het thema Surf 'n Beach boeken!
srprs.me regelt je heen- en terugvlucht naar een verrassende en veilige surfbestemming. Je slaapt in een leuke hostel (een privékamer kan altijd voorzien worden), surfles en materiaal kan je bijboeken en je bepaalt zelf of je in Europa of naar een verre bestemming wilt reizen. Als je een trip van 5 tot 7 dagen boekt, verblijf je in Europa en met een trip van 14 dagen vlieg je ergens wereldwijd naartoe. De reisdata moeten gekozen worden tussen mei en eind september en prijzen zijn vanaf €250,- per persoon.
Alle ingrediënten voor een ultieme verrassingsvakantie aan het strand. Rookie or pro, it's time to show off your surfing skills!
*Deze themareis is enkel tijdens de maand mei te boeken bij srprs.me.
Thema vd Maand - Surf 'n Beach