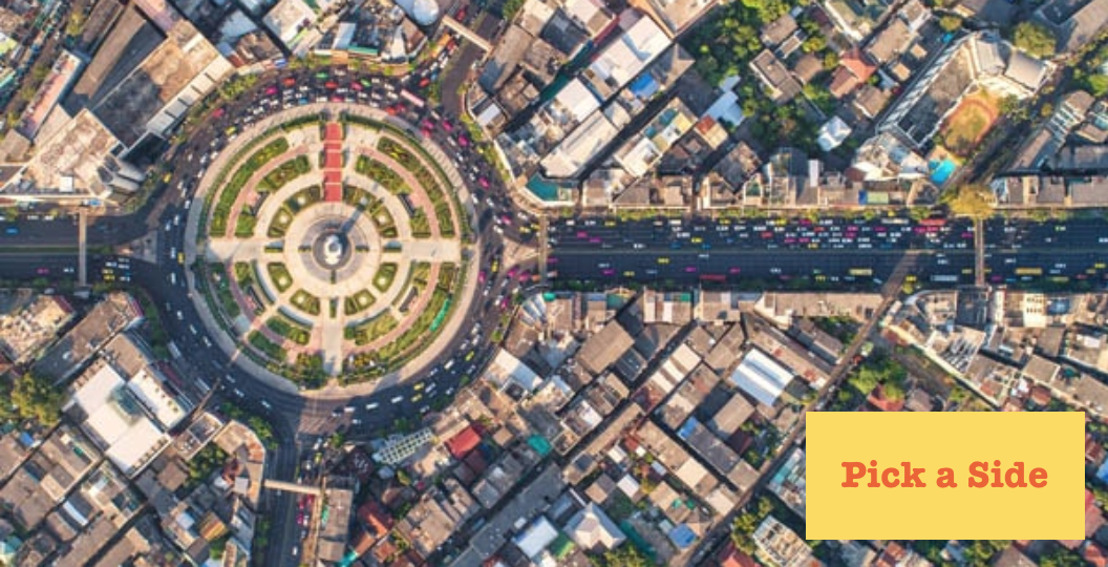 Meer controle over je verrassing
srprs.me maakt verrassingsreizen toegangelijker in november
Donderdag 2 november 2017 — Laat je alles aan het toeval over of bepaal je zelf voor één keer welke richting je uit gaat? Ga op citytrip in Europa, weeg af of je een dikke trui of een lichte jas wil dragen en beïnvloed je verrassing - voor een deel. Hoezo, niet spannend? Wacht maar tot je op het vliegveld ontdekt welke stad het wordt.
Het Thema van de Maand november heet Pick a Side. Bij dit thema bepaal je zelf een regio in Europa waar je op reis wil gaan. De effectieve bestemming blijft een verrassing, maar zo wordt de drempel voor een twijfelende of sceptische reiziger toch verlaagd. Ideaal voor mensen die van iets minder grote verrassingen houden. Ook is dit thema een mooie kennismaking met mensen die nog niet van srprs.me hebben gehoord en zo een eerste reis kunnen boeken.
srprs.me gelooft in de kracht van verrassingen, maar ze geloven ook dat een verrassing niet voor iedereen hetzelfde is. Waar de één zich compleet overgeeft aan het onbekende, is dat voor de ander misschien net iets te spannend. Dit thema zet aan om toch die kracht van verrassen te ervaren bij srprs.me.
Hoe ga je te werk? srprs.me heeft op zijn website Europa in vier stukjes verdeeld: Noord, Oost, Zuid en West. Je klikt op een regio naar keuze en kan zo kiezen welke richting je uitgaat. Op het vliegveld zal srprs.me je nog steeds weten te verrassen met een Europese stad in de regio van jouw voorkeur.
Het Thema van de Maand Pick a Side is enkel in november te boeken, maar vertrekken kan je wanneer je wil.
Thema van de Maand november: Pick a Side
Contacteer ons
Lotte Hemelsoet
Digital Project Manager
AMBASSY
Lotte Hemelsoet
Digital Project Manager
AMBASSY